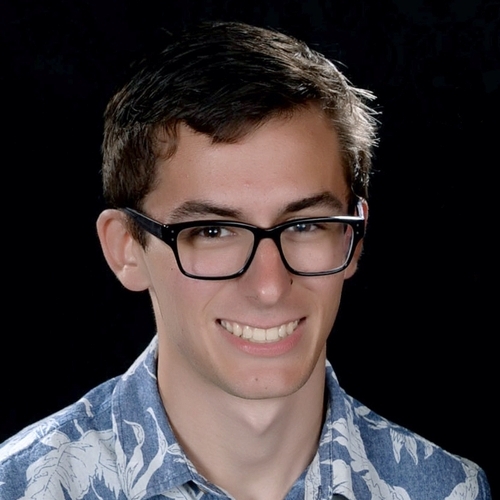 Nick Bartko Legacy Scholarship
Nicholas Joseph Bartko was born on February 9, 1997 – just a day after his father Dennis Bartko's birthday, prompting Dennis to refer to Nick as "The greatest birthday present that I will ever receive." He was named Nicholas after Saint Nicholas and Joseph after Jesus' foster father. However, Nick liked to tell people he was named after his father's childhood cat. He liked to joke around like that. Nick was funny, devoted, kind, compassionate and loving. He was a planner, and had a great analytical mind. He loved to bike and hike and loved the outdoors – especially Patapsco State Park. He loved electronic dance music (EDM) and sharing his passion with others. He loved sports and was a big fan of the Baltimore Orioles, Baltimore Ravens, and Philadelphia Flyers. He also enjoyed playing baseball, soccer, basketball, football, and rugby (more on that later). He loved chess and he especially loved to play video games, both competitively and for fun with his friends. You could often find Nick in the UMBC Game Room – even before he started attending the school. But most of all, Nick loved his family and friends (and his cats!), which is part of the reason he chose to attend UMBC. He wanted to stay close to home. Nick started at UMBC in 2015, where he majored in Computer Science. During his Freshman year, Nick joined the rugby team – the first time he had ever even played the sport. But a few stories from that season really speak to Nick's character. The first, shows Nick's courage. During one match, Nick caught a high rugby kick and was immediately smashed by members of the opposing team – flattened to the ground. When he went to the sidelines, Nick's coach told him it was a 'brave' but 'stupid' move. The second rugby story speaks to Nick's care and compassion. During another match in Virginia, one of Nick's teammates got injured. Instead of traveling back to UMBC with the rest of the team, Nick stayed with his friend while he received care. That was just the type of person Nick was. He cared deeply about people.
While at UMBC, Nick also served as a Welcome Week Leader (Woolie) in 2016 and planned to do the same the following school year. However, Nick tragically passed away in the summer of 2017. To honor his legacy, Nick's parents, Dennis and Robin Bartko, established the Nick Bartko Legacy Scholarship in April 2022. This scholarship aims to support students in their sophomore, junior, or senior year who provide leadership in serving others and exhibit the UMBC values of relationships, community, and service.